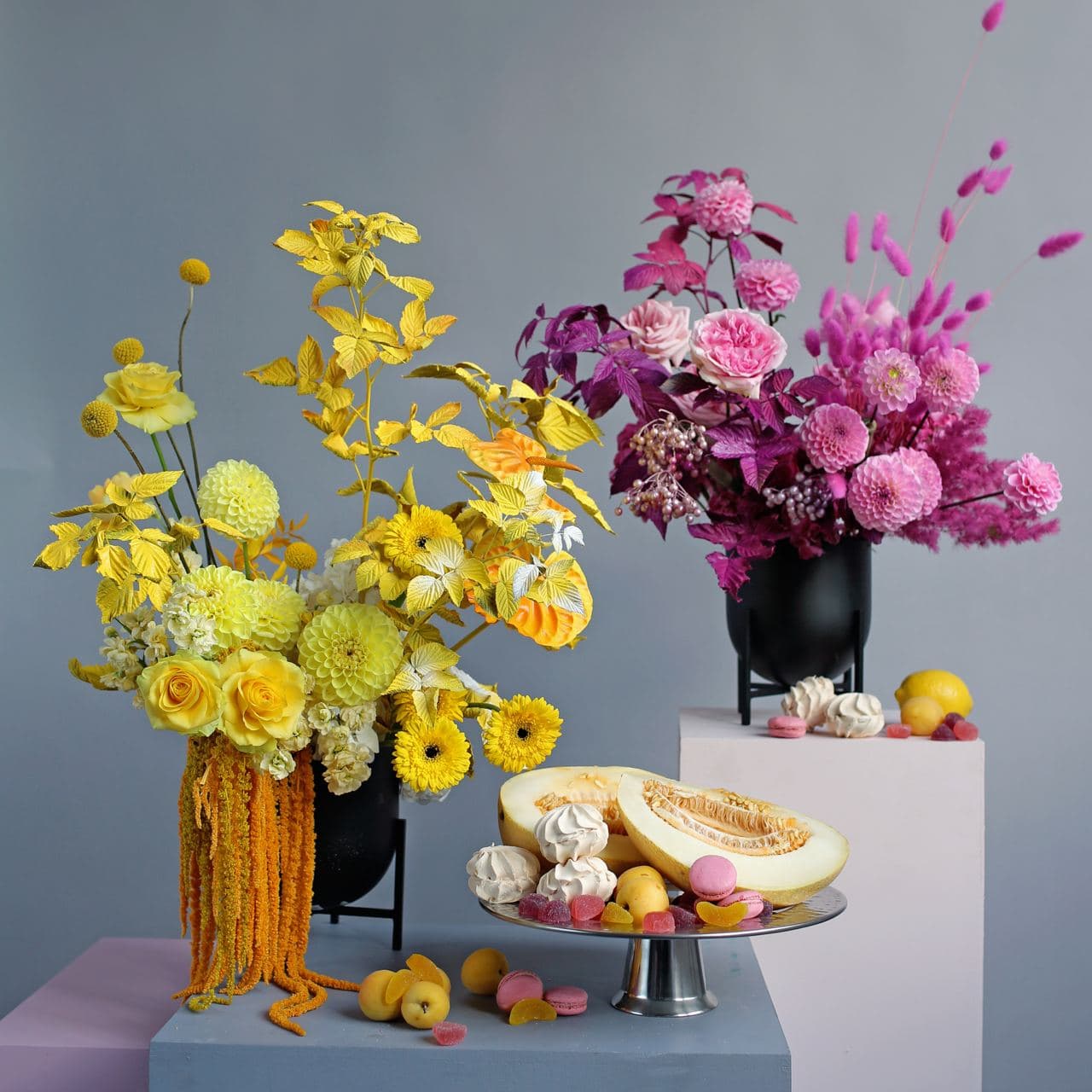 You will create modern bouquets and flower arrangements full of creativity. You will unlock your creative potential and find your own style. Moreover, you will learn how to create great photos and promote your work through Instagram.
In this course, you will begin your journey into the world of modern floristry by learning advanced techniques of creating unique modern bouquets and arrangements. You will get step-by-step guidance on how to create various types of compositions and bouquets:
Modern Asymmetrical Bouquet
Modern Round Bouquet
Flower Arrangement in a Box
Hand-tied Wedding Bouquet
Handbasket of Flowers
Due to personal feedback from our qualified tutors, you will dramatically improve your skills in a short period of time.
By The End of This Course Your Will Able to:


✓ Find your own style
✓ Arrange flowers
✓ Make professional photos
✓ Manage Instagram business account
✓ Create modern Asymmetrical Bouquet
✓ Create modern Round Bouquet
✓ Create flower Arrangement in a Box
✓ Create hand-tied Wedding Bouquet
✓ Create handbasket of Flowers
Check your inbox to confirm your subscription