Gifting flowers on
International Women's Day
has become a norm. Over the years, women and men alike have continued to give the gift of flowers to show their appreciation for the women in their lives. 
Most of your already knows, that 8th of March is an international Woman's day that is celebrated all around the world. In some countries like Western Europe this is one of the main holiday for florists.
For this special day we want to give you a present with a special PROMO 30% OFF with coupone 8GIRLS for online course "Asymmetrical Bouquet", which is the most popular type of bouquet in Lacy Bird!
So what are traditional and most common flowers for International Woman's Day? 
Although mimosa flowers have a special meaning and a part in the history of the long-celebrated holiday, there are other remarkable blooms out there that make the International Women's Day celebration extraordinary and memorable. Purple, green, pink and white are the colors that are inextricably linked to IWD. Purple signifies justice and dignity. Green symbolizes hope. White represents purity, albeit a controversial concept.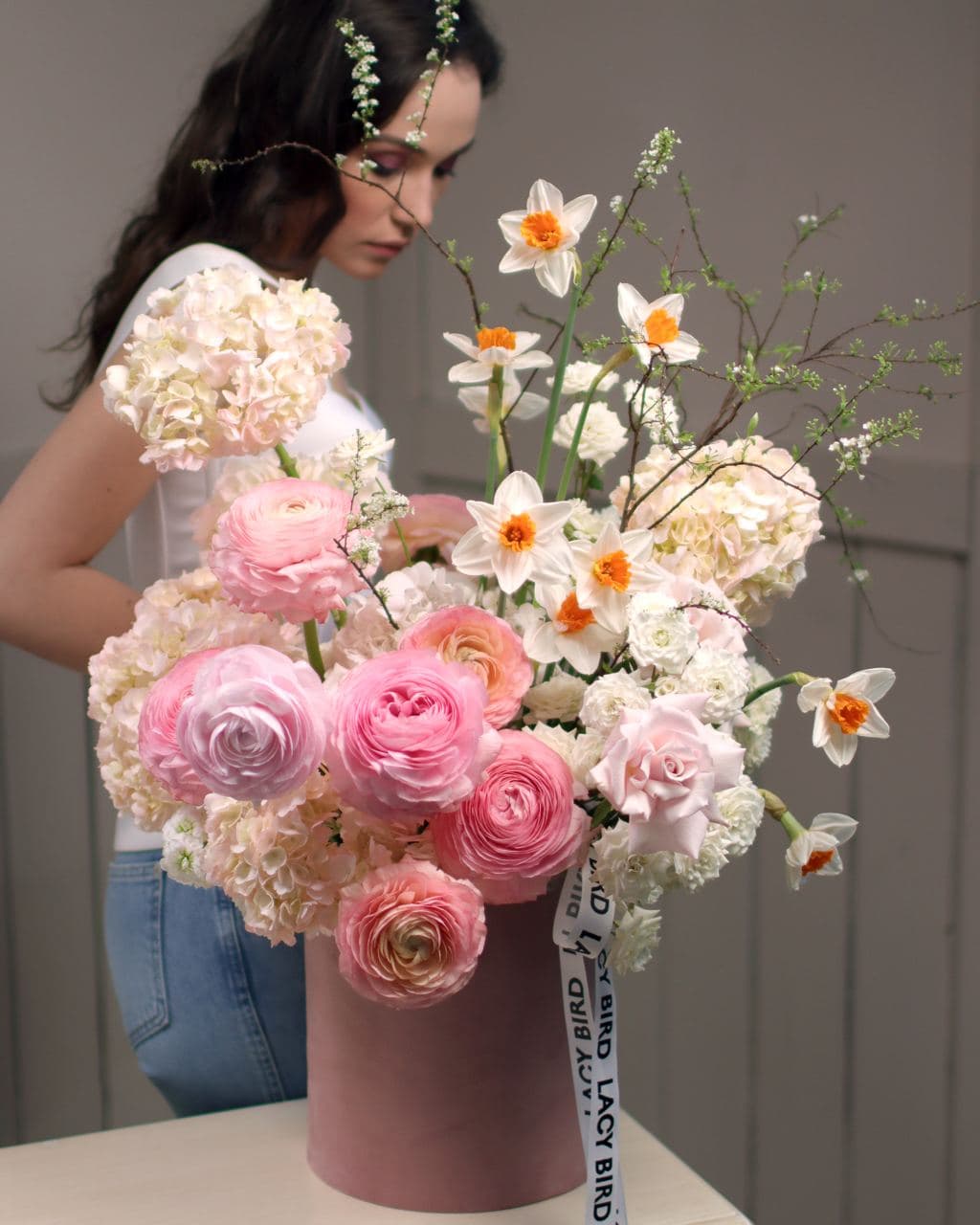 Best choice for Girlfriend or Wife
Of couse selected bouquet will mostly depend on the taste of your chosen one. But in any case, we advise you to abandon the banal compositions and approach the choice with creativity. Give preferences to pastel bouquets and tender colors with a bit of a bright touch.
The most stylish color combinations of this season are:
Pink/yellow
White/yellow
White/yellow/green
Red/purple
Best choice for Mother and Grandmother
An older generation is more conservative and loves when traditions are honored. Therefore, they will really appreciate bouquets from traditional spring flowers - tulips, hyacinths, daffodils, mimosa.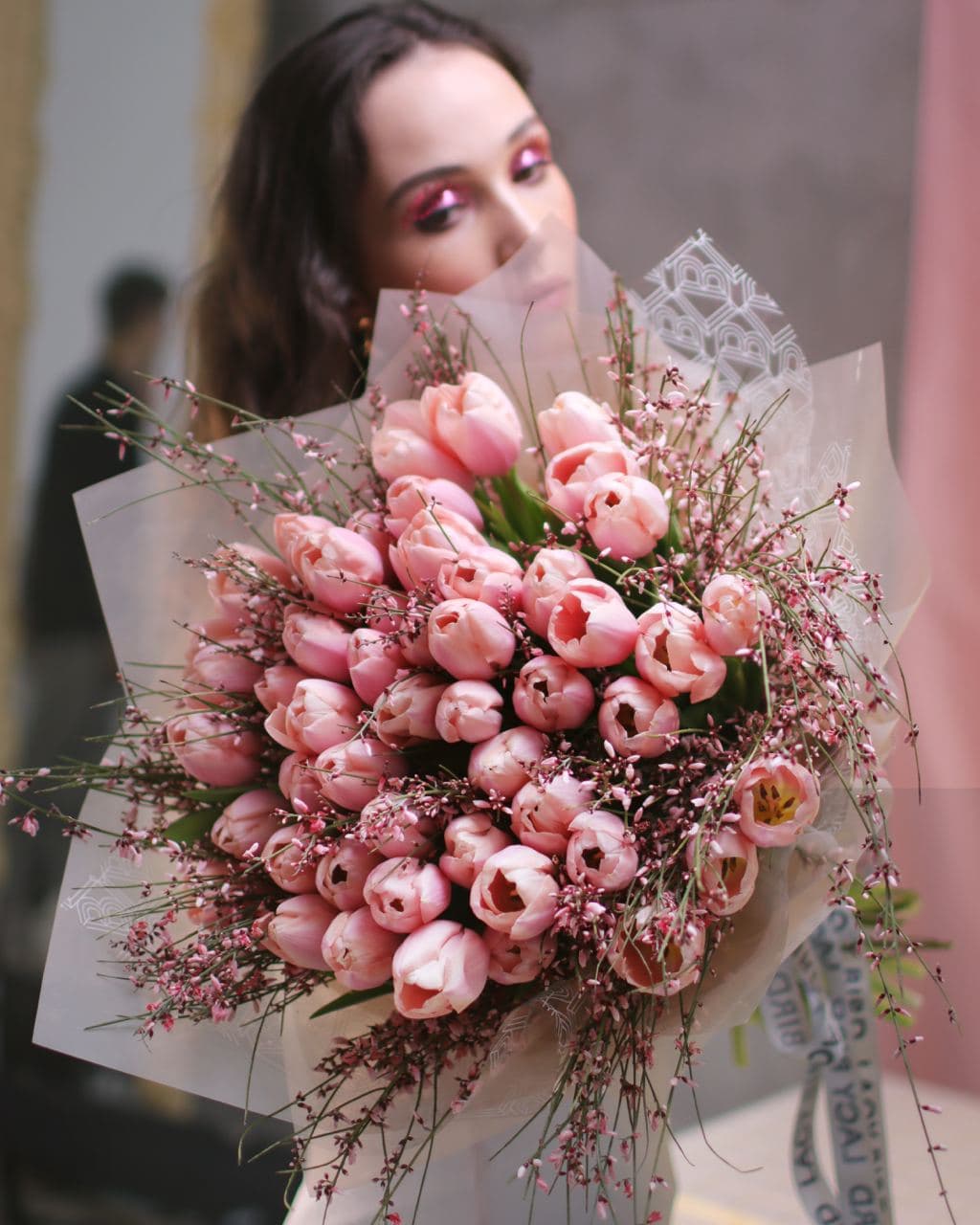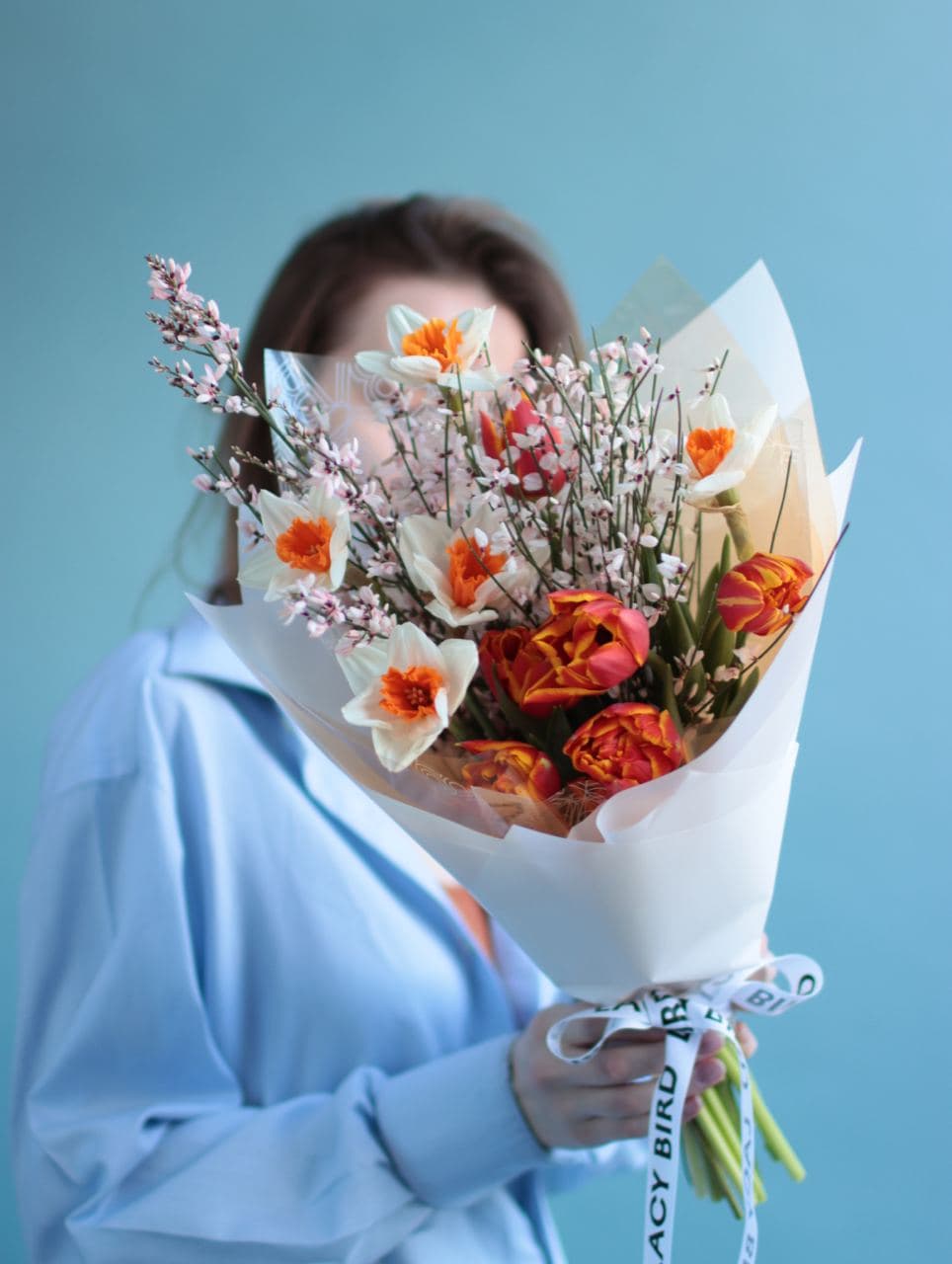 Best flowers for colleagues, business partners.
Every country has different traditions. For us on International Woman's day it is unspoken rule to present flowers to all women you know, so colleagues and partners should not be ignored either. But work etiquette does not involve expressing tender feelings, so it is better to refrain from flowers with a bright romantic touch, such as roses or lilies. In general, it is better for colleagues to choose bouquets of restrained tones and concise forms. The boss can be presented with a more solid composition like a bouquet in a basket, for example, a bouquet in a basket, then colleagues will surely be surprised with cute and original mini-bouquets.
Most Popular Flowers
If you are planning to be a part of the flower-giving tradition this year, then here's a quick flower gifting guide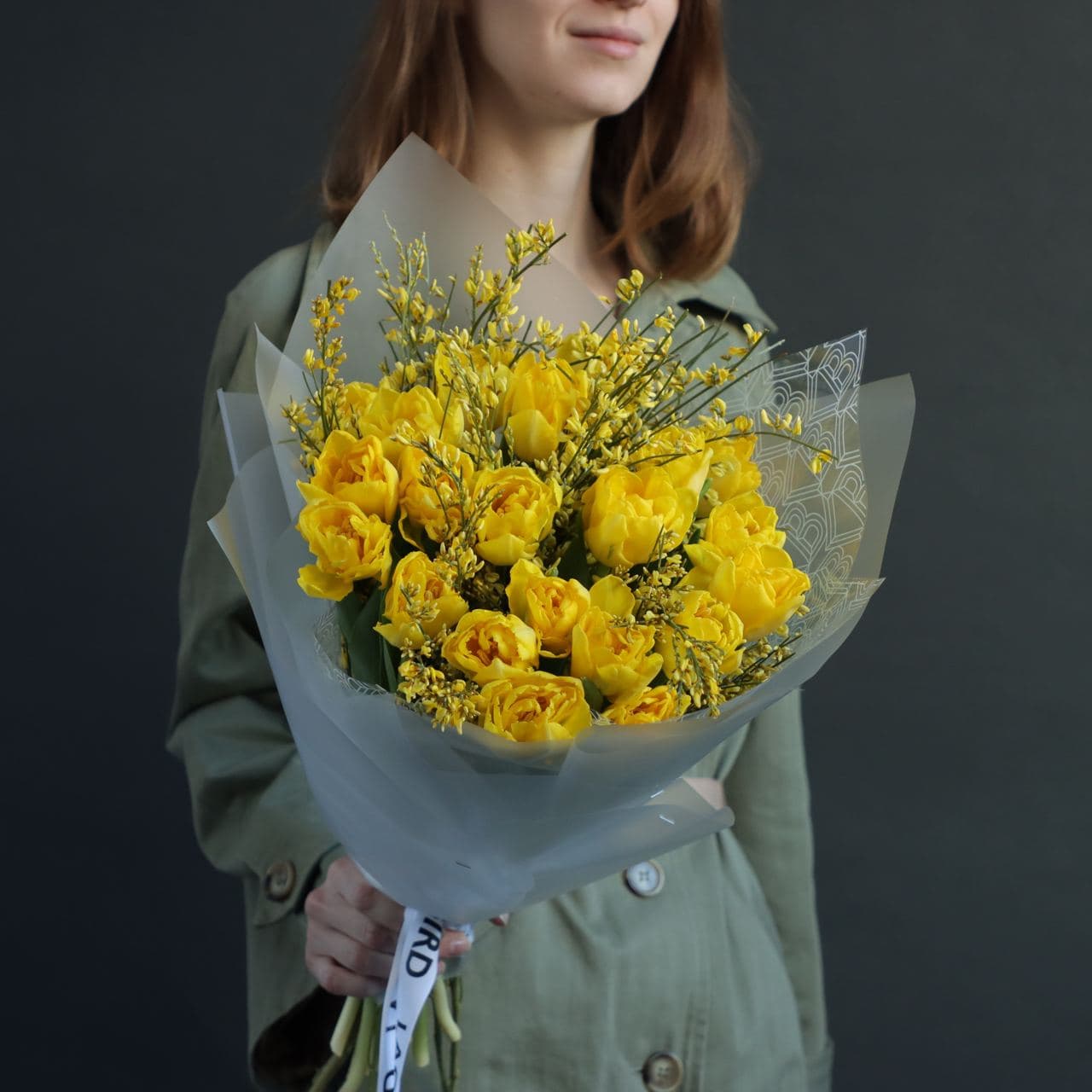 Tulips
The tulip season starts around this time of the year. But they are not only popular because of their availability. Tulips are wonderful spring flowers that are both colorful and elegant. This seasonal beauty looks fantastic in a bouquet and is a great option to celebrate International Women's Day with. One could never go wrong with its just-the-right scent and wide range of color options.
Red tulips mean passion and luxury, so it is most appropriate to give them to your wife or girlfriend. Pink tulips symbolize harmony, white - purity and freshness, and yellow - respect and recognition.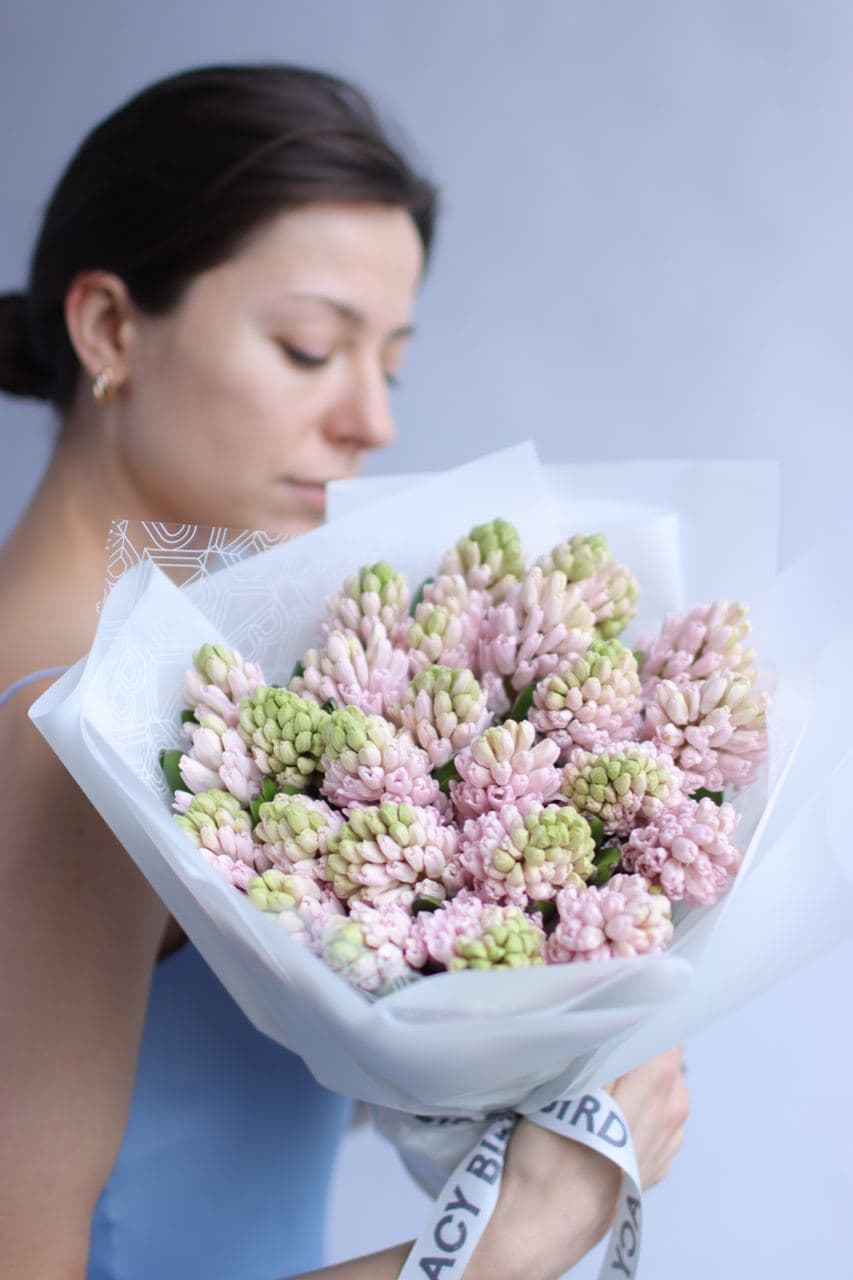 Beautiful flowers that look great both in mono-bouquets and in composite compositions. Blue hyacinths look brighter and fresher, they symbolize peace and fidelity, so they will be the perfect gift for your beloved wife. Hyacinths of pink or lavender shades mean tenderness and the emergence of warm feelings. White hyacinths are a symbol of freshness, purity and openness, perfect for a young girl.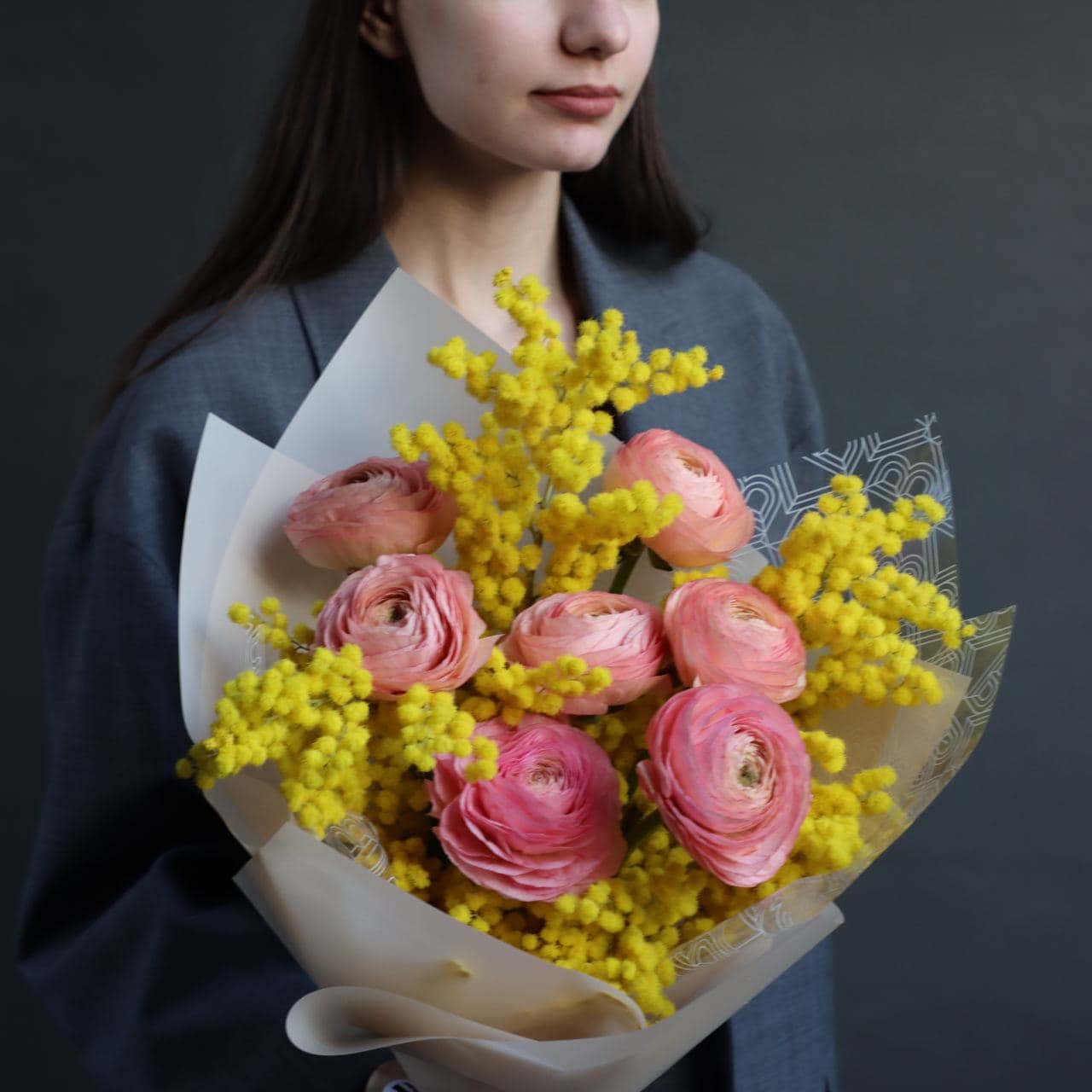 Mimosa
Mimosa is one of the symbolic flowers associated with International Women's Day (especially in Italy). With it's bright yellow tone and it's wavy, spread out blossoms it's an energetic and lively flower to share with someone special. Used in symbolic poetry and other messaging, the mimosa flower typically represents the sun. It can be used to symbolize the nature of secret love – nobody knows that I love you! – or it can be used to symbolize increased sensitivity or safety, too.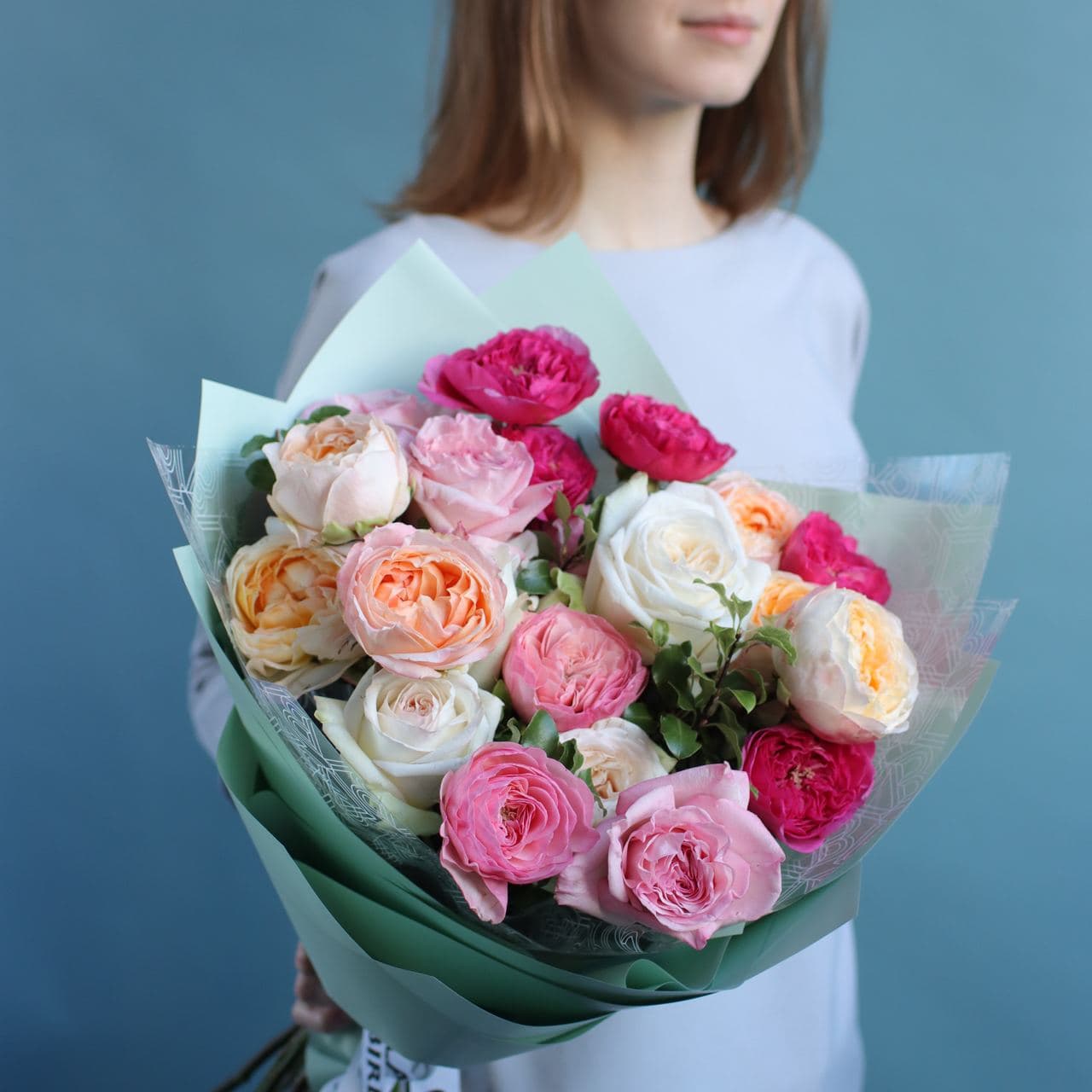 Gifting roses is always a good idea, even for International Women's Day. Roses generally carry the meaning of love and romance, but each color of roses typically have their own specific meaning. In true IWD fashion, purple roses are an excellent pick. Associated with royalty, enchantment, passion, and sophistication, it is a great way to show your appreciation to the strong women in your life.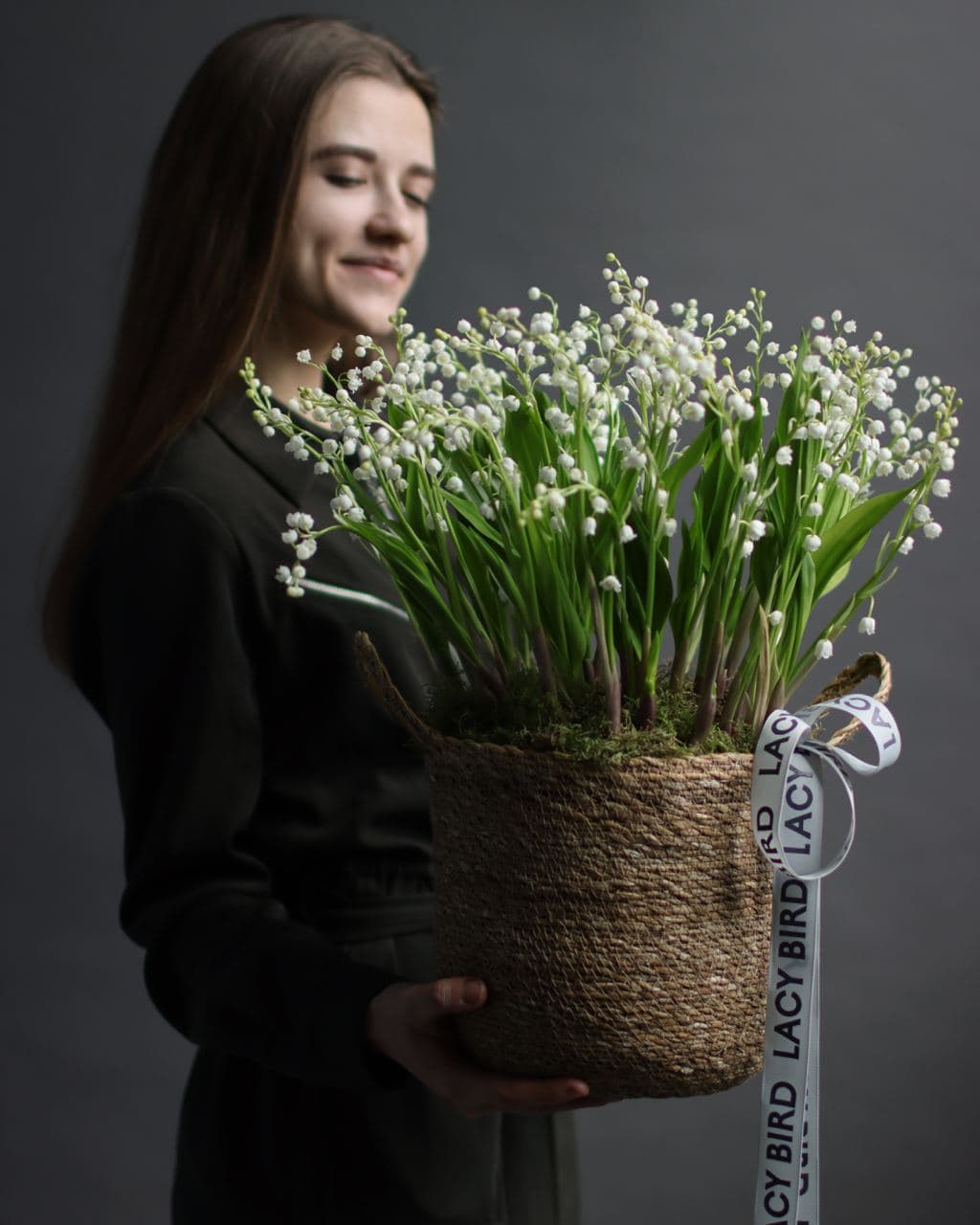 Since International Women's Day coincides with the beginning of spring, the
Lilies of the valley and daffodils in a wooden box have a unique charm.
The lily of the valley is a flower that is most often viewed as a symbol of rebirth and humility. It can be used to symbolize chastity, purity, sweetness, and motherhood, too. Lily of the valley flowers are thought to bring luck in love but can also symbolize a return of happiness
SPECIAL PROMO !!!
Create you own special masterpiece for International Woman's Day! Enroll now and get 30% discount using coupone 8GIRLS